A guide to detect fraudulent employers:
While job seekers are really working hard to acquire an ideal opportunity, be aware that the high profiles are not so easy. Frauds may pose as legitimate employers to elicit personal details or to otherwise defraud their victims. Both job seekers and students must be vigilant in finding legitimate job posters and should also identify fake and fraudulent job posters. There are some tips that every employee should know to protect themselves from job scams.
In recent times, many qualified unemployed individuals were hit by fraud employers. Still, there are many true employment opportunities available with good packages, but meeting all higher professionals and asking for a job is not easy. So the easiest way to find a job is through an online portal. Everyday lakhs of students and job seekers register into the portal to get a job.
Fraud employers use this opportunity to collect personal information including personal information, service fees, photos, bank details, etc. This is known as an employer scam. Some fraud employers also ask for money to offer a job, these kinds of stipulations are not asked in true and legitimate jobs. But it is not easy for students or job seekers to detect all instances of fraud. It is the role of job centers to educate students or job seekers about typical fraudulent practices.
Tips to detect the fraud employers
Use Trusted Job Portals:
There are many job portals like Indeed, Monster.com, LinkedIn, Glass door, etc.are available online. Of course, there are many trusted websites but due to this current scenario trusted websites also carry fake job posters. To detect the fraud employers and to protect your personal information, go through the steps given below,
Before submitting your online application formally, check your career management system for a job poster reliability profile or trust score or rating, if applicable.


Secondly, check the email address of the employer. In true cases, the employer's email address matches the organization's domain address.
You can also check the email id provided by the employer is valid or not. To do so, just copy the employer's e-mail address and paste it to a Google search. If the email id is valid then it can be fetched easily in the first web page.
The organization's website should appear in the search. If it does not, cross-check the "Contact Us" page on the website to verify if the email domain matches what was submitted.If it is a registered organization, the employers are not allowed to send official emails from their personal email addresses (@gmail.com, @yahoo.com, @sbcglobal.net, @me.com, and such).
The Location of the Company:
Verifying the original location of the organizations is also important. To verify that the organization has a valid address and the address provided has an association with the organization's name, use Google Maps or another locator. But for start-up companies, you can't find a working website or similar information for verification purposes.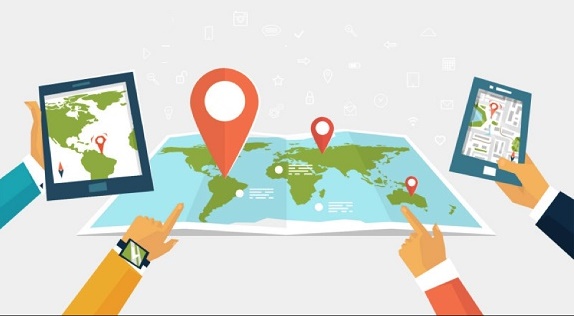 In such a scenario, you can ask for the business filing documentation submitted to the state in which the office is located.Fraudsters will always try to keep themselves well hidden. If it is hard to get a real address, contact, organization name, or similar information, this could be a scam.
How to protect yourself and your known circles from employer scams?
Fraudulent employers are phishing for the unsuspecting. Job seekers should be aware of what they share and post online. If you are not sure about certain companies or persons claiming to represent an employer, just make a call to your Job center.
Here are some rules that employees and employers should follow while doing a job search:-
Employers are not allowed to ask for a credit card or bank account numbers or other personal financial documentation at any point during your job search or hiring process.


Employees should not provide their social security and driver's license details in the initial process. Personal information should never be asked during the initial hiring process.
The representative might tell you that the company does not have a branch in your area and will need your help to support and get the office up and running. This job scam often includes a request for your financial information, supposedly to help the employer make payments. The employer should not make an initial investment, such as, a payment by wire or bank transfer or courier.
You will be offered a large payment or reward unexpectedly to access your bank account, often for depositing checks or transferring money. Just remember you should not process any financial transaction before you know A to Z about the organizations. They may pamper you or offer opportunities to make quick money. But this will never ever work.
The intent of such employers is to defraud you by sending or wiring money to your bank account. They will ask you to cash the check or send the money to some other bank accounts. Once you process the check or any transfer, you willfind that the money was invalid. Moreover, you will be held responsible for the money transfer from the bank at your direction to other accounts.
The best and finest solution for job seekers
If you are looking for a job, first point out the name of the company and be sure about the company information such as an address, logo, email id, contact person, contact number, official website, social media links, etc. Then enter into their official website and land on the career page of the organization.
There you can find if there is any vacancy is available. If yes, you can apply for the job. If not, follow their social links and website to get to know their vacancy. Always go with the official website for applying for a job if you are not getting any genuine job offers.
Related links: