Tax Scams
The Hijackers Will Cleverly Steal the Data
Millions of people perform hundreds of financial transactions through various banking portals throughout the year and improve their social standing. The hackers generally enter the website of a corporate house and steal the banking data such as user name, password, account number and finally the Bank name. After stealing these data they will enter into the official website of a bank and feed the stolen online user name and password.

After logging-in they will swindle large sums of money from the account and runaway with it. Recent scam which is gaining momentum and popularity is the Tax scam.In this type of scam the scammers disguise themselves as tax officials and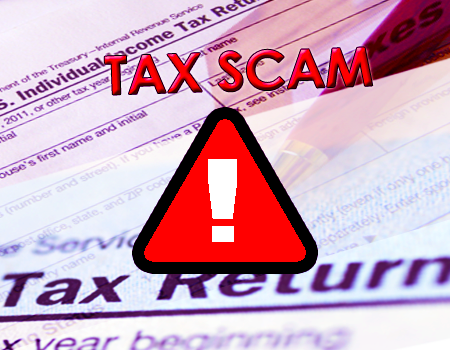 send a mail to the customers to immediately file tax returns. The design and contents of the mail will look very official and when the customers click the mail they will be automatically redirected to a fake website which will look like an official website of income tax authority. The corporate houses or individuals at times will fall prey to these types of mails and pay a huge amount to the scammers. After siphoning off the amount from the customers they will disappear into thin wind.
Though the tax authorities are trying to control these scamming activities and put a full-stop the menace is still continuing. The revenue organization is still getting complaints of "Dirty Dozen Scams" which they are unable to control. The perpetrators operating from different countries collect personal details of hundreds of genuine tax payers and send illegal mails to the tax payers requesting them to pay the tax urgently else the authority will take strong actions against them. The words, sentences and phrases will look extremely official and the tax payers will pay a big sum to scammers account. These professional scammers will disguise themselves as higher officials in the income tax department and make a call to the innocent tax payers to deposit the money immediately.

They will even threaten the tax payers to deposit the money immediately into their account. The tax payers should never reciprocate to the mails send by the scammers after reading their content. The tax payers should check the genuineness of the mail before reciprocating. The scammers will go to any extent to swindle the hard earned money of the tax payers. The tax payers should do not pay heed to these types of mails or phone calls and report this tax scam immediately to the concerned authorities like revenue or cybercrime. The concerned authorities will take the matter seriously and will do justice to the customers. In the past the tax officials have seen thousands of mail and phone call scams and have taken serious actions against the scammers. But the tax authorities are facing tough situation to identify the scammers who are operating from different locations and countries. The corporate house or individuals who are paying heavy taxes during the end of financial year should never share any personal and financial details to anyone and should never reply to scammers.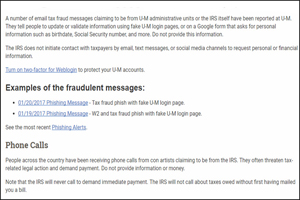 Related Scams: