Wikipedia articles scams:-
Wikipedia is an open source online encyclopedia that contains collaborative information about professionals and businesses. Wikipedia is highly occupied by business people to publish articles or to do research. Recently, Wikipedia is also filling with lots of scammers. This reduces the trust and clarity of information available in Wikipedia.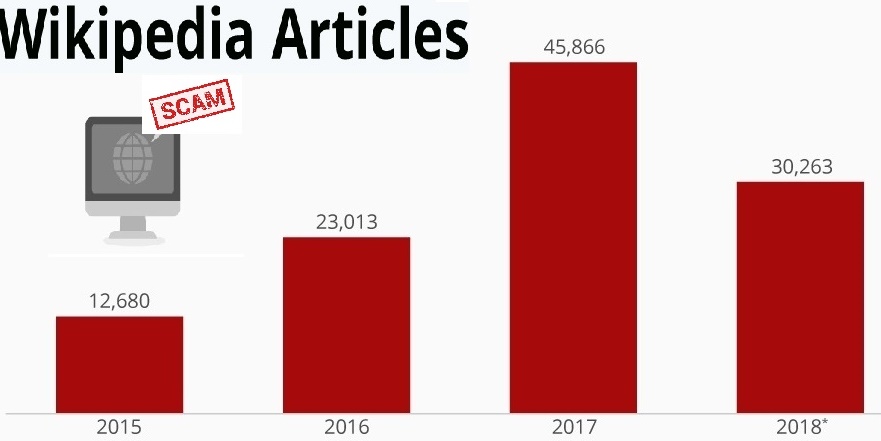 Creating a new Wikipedia account or publishing the first article might also be a scam. Recently, many professionals listing complained about the Wikipedia page creating scam. These companies promise to pay the professionals for their Wikipedia articles to publish on the web. Let me explain how the Wikipedia scam takes place and how to get a proper Wikipedia page.
How the Wikipedia scam takes place?
If you receive any offer from an authorized person to create a Wikipedia article about you, just ignore such conversations. The community that writes content on the website has advised not to pay for any article writing. You can write the article on the web for free. And if the contents published on the page were false, then it could become more challenging for readers to believe you or your brand.
If a company or person charges for writing content on Wikipedia page, then it should be clearly disclosed on their official page. To clarify the doubts, go to their official page and check whether the company has disclosed such information in terms of use. And the company should have to meet all Wikipedia's policies and guidelines.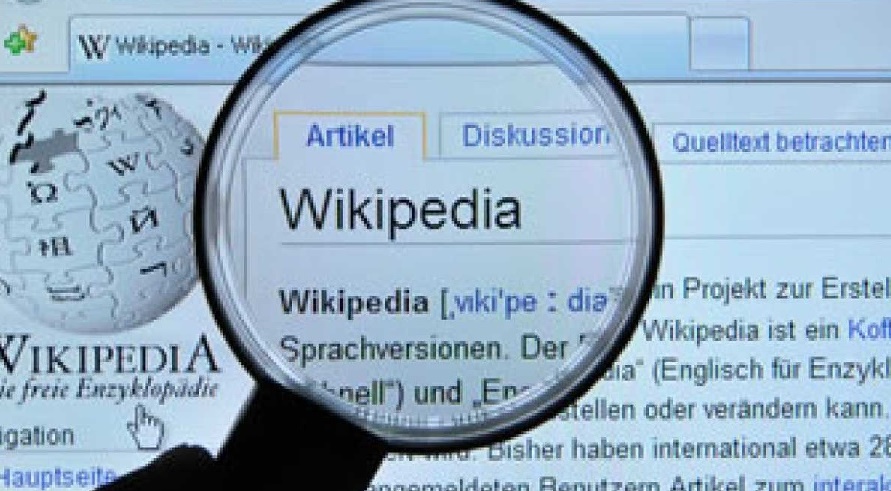 While the Wikipedia writers' community strongly advises people and companies to avoid paying for Wikipedia services Wikipedia strictly checks for the original contents, if there is any presence of false account or information found on their page, then it blocks their account immediately.
How to get a proper Wikipedia page?
If you are paying for publishing your article, then it is a tocsin as there are many fake companies which looks like genuine companies who will publish your articles in the webpage but the company or person fails to meet your demands and publish false information.If you wish to create content about you or your company, first go through the guidelines and proceed with your content. Or if you request someone to do it for you, make sure they are familiar with the guidelines, policies, and other useful information about Wikipedia.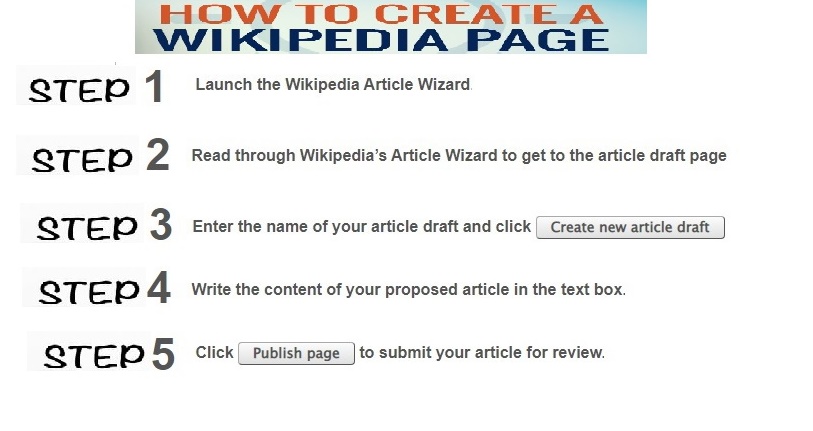 These rules and information are easily available on the Wikipedia page for free. You can also download their terms and conditions page for further use. Creating a Wikipedia page can give a professional touch to your online presence. Wikipedia is totally different from other websites. Wikipedia is considered more professional and a reputed industry. If you make simple mistakes in your content or in the operation, then there is no guarantee of getting your article on Wikipedia. It can be quite tricky to keep your article on website even you try to manage it.
Wikipedia's policies and guidelines:-
Wikipedia is always following strict regulations. If you want your article to publish on the Wikipedia page, then it is mandatory to meet all their rules and regulations. Due to this, many companies voluntarily come to help the writers to publish their content for a certain fee. In fact, Wikipedia applies no charge for publishing content and it contains a majority of the wise knowledge. But still, many writers have mistakenly paying for their articles. The payments are received by the companies and offer some help to publish content.


These service providers or companies usually say that the article will be more popular and will stay on the website for a long duration. But they fail to fulfil the promise most of the time. And there is no guarantee that the company will publish only the right content and the article will not be deleted after some time. There are also chances to edit some significant parts of the contents by other online editors.

In general, anyone can write Wikipedia content and can make changes to an article even without an account. Wikipedia usually provides the writers with the best knowledge on publishing and creating an account. The operations on the website are also clearly mentioned on the Wikipedia page. In the rules section of Wikipedia, they have clearly mentioned what type of content can be uploaded and the required details to publish your article on their website.

Some of these sources might contain videos of the clear process that will help you to get into the page and host the content safely. This will also help you to get rid of complicated processes. There is also a support team available in Wikipedia in case of any queries or unexpected errors, you can reach the team and get help from them. Getting expert advice from expert volunteers will help you to complete the whole process successfully.
Complaint against fake article:-
If you get to know that someone wrote an article about you or your company without your permission, then you can raise a complaint against the author. And if the information contained in Wikipedia about you is well said, then there is no reason to worry. You can see several links on the Wikipedia page to request changes or queries to a particular article.
Also just remember, Wikipedia is an open source platform that allows anyone to read, write, or edit the existing contents without an account. If you want to write about any interesting topics, you just do research, write, and upload it to the website. And never pay for it, if you need any clarification, walk to the support team or expert for any help.
How to Report a Wikipedia Scam?
Once you find any scam found in Wikipedia, restrict your family, neighbors, and friends about the Wikipedia Page Creation Scam. You can also share the information on social media. To officially report the Wikipedia page creation scam, submit the complaint to the Federal Trade Commission.
Be aware whenever you receive periodic emails from unauthorized volunteers and don't believe their promise. Meanwhile, try to explore more about the scams so that you can protect yourself in many other aspects and niches. Also, educate your loving ones to keep themselves and their information safe from scammers.
Related links: