Beware of electricity frauds, or doorstep electricity meter credit scams trying to get your money, it often involves being offered reduced energy bills. With trust being an imperative commodity in this highly competitive market, almost every supplier is trying to gain attention by offering the cheapest deal on utility energy. As with anything good, there are con artists preying on your hard-earned money, not only have these electricity scams appeared in the form of utility bills, but also through some of the common broker scams offering discounts and reductions, so always look out for these fraudsters and stay away. Sources say that more than 110,000 households were affected by this crime already; don't add up to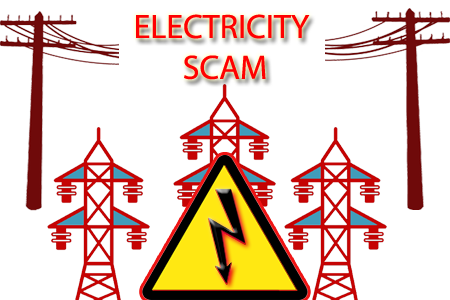 this number by becoming a victim of this scam.Having said all that, as a matter of fact, business energy is also, unfortunately vulnerable to these issues. Although a large group of members, whether the dealers themselves or brokers or consultants are candid, highly-regarded and focused on getting a deal that sounds good, there are psychic and clairvoyant crooks who will try to deceit you into an energy deal that benefits only them.
Spotting out these brokers is no easy as even the disreputable firms are having their own websites that appear to be highly professional. In addition, there are some tell-tale signs, though, so before signing any agreement, a prospective third party intermediate should be evaluated. Sometimes, the utility company fraudsters or energy auditors tend to appear without any warning at your door offering a free inspection or evaluation of energy leakage. This is a red flag; don't let them in, unless you initiated a request for an audit or your utility company has notified you in advance. Seeing that the scam involves individuals claiming to be affiliated with any governmental electricity support program, be on your guard and ask for proofs. The utility con happens during peak air-conditioning season, nevertheless, it is not restricted to any particular time of year. Be alert!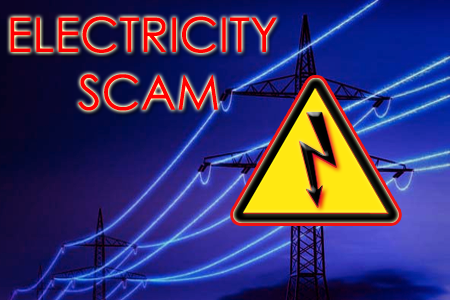 There's no such thing as free energy, before you even say 'yes' to have anything installed on your energy supply, understand what you are purchasing at what cost. Be wary of anyone requesting specific payment methods, asking for your bank information. Exercise caution by all means and report to your electricity company, you can also call up your local law enforcement or file a complaint with the FTC, if you are a victim of an electricity scam.