Once the workers enter into a company, they are made to sign a salary sacrifice agreement, which states that giving up their part of a salary for non cash benefit that benefits the workers from full or partial exemption of tax, national insurance contributions and travel expenses, but the unscrupulous companies forge the workers without paying any reciprocal benefit for the workers in return for their sacrifice. In many cases, the scam companies are making their workers to sign the agreement without revealing the financial advantage of this scheme so that it would be easy for them to fill their pockets out of the hard earned money of the workers. The scammers exploit the workers by using the hole of the salary sacrifice agreement and make them a victim of travel and subsistence scams.
These scams deal with paying the workers with minimum wage or travel cost than they deserve. For instance, if the workers are involved in multiple public project works, they need to travel from one location to another location and when it comes to payment, the scam employers pay the workers only for the working time excluding the travel time. As per the portal- to –portal law, when a worker is transiting from one location to another as a part of work, he needs to be paid for the travel time also but the cunning companies' spoof of the workers without paying their due travel cost. In some cases, the workers are made to work during their commuting hours too and such works are not considered in the working hours and the employees are paid only for the work done by them on the site. This way, the travel and subsistence scams are defrauding the daily wage workers.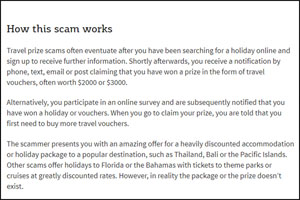 The proper awareness alone can save the workers from being scammed of this sneaky travel and subsistence scams. Reading the agreements properly before signing it, helps you take an informed decision rather than believing the agents or other mediators of the job offering companies. Keeping a personal recording of your working hours help you claim your benefits in an easy way. If the employer is making any salary deduction for travel time, never hesitate to raise your voice as the travel time, breaks and lunch hours must be considered as working hours while calculating the salary. Thus, the travel and subsistence scam rates can be reduced by staying updated about the basic laws and rights of wage work legislation.