Door-to-Door Scams
The prevailing door –to- door scams of bogus tradesmen:
Whether it is goods or services, no one denies anything that has been brought at the door steps as everyone is flattery to buy things or get utility services done without having them getting out of their home. Many honest businesses involve in doorstep selling to make their legitimate service reliable to public easily but there are some fraudsters, who are good at playing tricks and make you buy their worthless goods or rip off services that deserve not even a penny.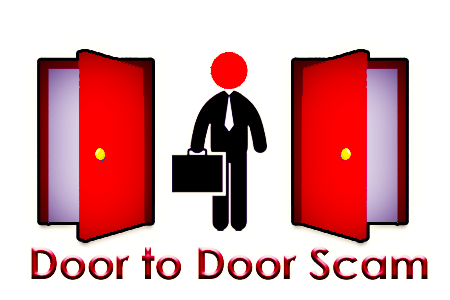 These scammers mainly target the aged persons, who are likely at home most times by convincing them with their emotional pitch that commonly involves claiming themselves as a poor student trying to get their life back on the track or rising money for a charity or scholarships. Sometimes they even provide false identity or contact information, making you believe them that they are genuine enough to trust. The aim of this article is to fetch you information about the most unscrupulous door-to- door scams that are threatening the home insiders and make you well protected from getting scammed.
Magazine subscription sales:
Everyone wants to spent time in reading to expand their knowledge, the cruel scammers take advantage on this and may approach you at your doorsteps to subscribe for weekly magazines telling that it is a bargain sale and you would get the magazines offered for a price that is much lesser than the rate, what you would normally pay. Once you decide to take up the offer, you will be made to pay the money beforehand for the magazine that may ever arrive.
Uninvited utility service:
Scammers might disguise themselves as utility service workers and pay an uninvited visit to your home with an offer of doing small utility services such as TV or tap repairs for a much discounted price. Usually these con artists come in pair since it would be easy for them to wash out your valuables. In most cases, these pretenders will also get into a trickiest plan of claiming themselves as energy auditors, who have come to conduct an inspection to see how much energy your home wastes. In these types of energy audit scams, the persons who are visiting your home will be the informers to the thieves or other criminals that commit felonies.
The survey scams:
Most of the innocents easily get victimized in these types of survey scams as the scammers involve in crime activities pretending to be a government employee, who has come down for a housing survey. By playing a smart trick, they will easily scrutinize your personal information, bank details and social security numbers. The FBI has reported that more than 40,000 people are encountering these survey scams and becoming the victim of identity theft every year.
Free medical check-ups:
Many social organizations and hospitals have actively involved in door-to- door medical checkups, with an intention of helping poor children and bed ridden sick people but the evil minded crooks make use of this and get indulged in robbery activities as it is very easy to cheat these helpless people.
Brave the door-to-door scams with precautionary measures:
Keep always in mind that "you get for what you pay" so never accept any goods or services that have been offered at doorsteps for an attractive low price as there is no dealer in the world would offer you the best products for a cheaper rate by ruining his profit. Beware of contract offers, it is wise to get magazine subscription or other services from the dealers within your locality instead of handing them over in strange hands, that knock your door. Never let your personals details out to the surveyors unless you double check their credentials and get convinced with their authenticity. This way, you are sure to get protected from door-to –door scams that gobble your money effortlessly.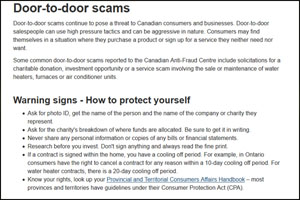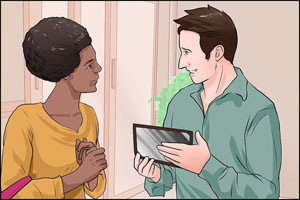 Related Scams: