Computer hacking is the process of getting access into other local or remote computer by breaking password and other security information. This also includes techniques to bypass the authentication of a system, hack Internet users, computer databases, software programs and so on in order to exploit the privacy status of the network.

The well-known technique the scammer highly uses to trick people in hacking their computer details is by contacting through a phone call.
The scammer randomly calls to any number and poses he is a technical person from a big company like Microsoft. Through some registered authentication they claim they have found some most suspicious virus attacked your computer. On failing which it could delete all the details in your computer and slow down the process. If the user got convinced and responds back then they try to catch you in track.
The crook asks your computer access data through which they easily hack your computer. Once gaining access, the scammer may change your settings making it to be more vulnerable. The scammer will enroll you in some costly online program which is completely useless. They trick you in installing malware that tracks your personal information and other banking and transaction details.
This method is quite tricky and you may not know you are in risk until and unless you get through some strange response from your computer or other vulnerable exploitation in your network. As surfing on the internet you may find many pop ups or get a mail linking you to some URL following which you are directed to some shopping offers where the page is designed by the scammer.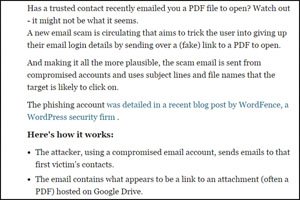 On clicking those suspicious links, it will make some software get downloaded to your system. This poses transparency of your action in the computer.
Through this the scammer gets complete control of your computer and misleads you to various things. Mostly they track on getting your credit card details and passwords.
1. Ripandscam provides necessary space links to register your complaint which will be submitted to right disks in getting you the next steps what you need to perform

2. If the victim wants to link the complaint to any governmental sites we provide the easy get through access.

3. Regular alerts and information are posted on the latest computer hacking techniques in order to keep user cautious.

4. Through efficient filtering algorithms we get back to you the originality of URL whether it is authenticated or a malware.