Online Trading Scams
What is online trading scam?
Brokerage and trading turn to be highly successful and viral online where one can buy or sell shares, assets or deal with other beneficiaries. As huge amounts of money is been transferred through online, scammers take advantage of smelling into credentials of users and steal the transaction which would end in sufficient gain.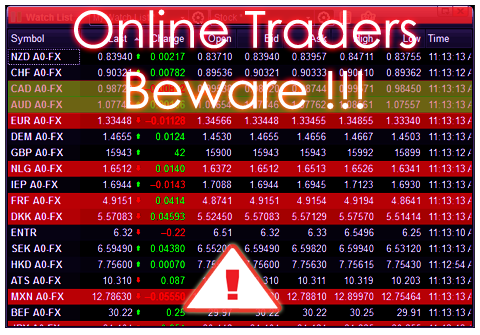 How scammers work on this online trading process?
The scammers try to infect your computer through potential virus by which they can hack into your emails, passwords and online trading accounts. If the hacker could not gain access to user information through illegal mode they manage by the username and passwords on the black market. Using this, scammers use your compromised online stock trading account to buy and sell shares.
Broker fraudulent methods through email hacking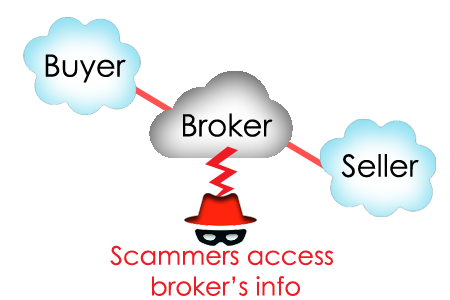 Some deal with direct trading process and some use the help of brokers to handle online trading methods. Here, the scammers try to know your broker information and through your email messages they attempt to delete or modify certain email messages. They force brokers to immediately sell the shares and release funds to their respective accounts.

Some scammers email your broker and request that they sell your shares and urgently transfer the money from your account to the scammer's
account usually overseas. The email transfer request may even include a fake letter of authorization from you.
On whom the scammers target?
Typically they look upon on the computer status of the user to begin with. If you are engaged in trading process with a stock broker or online trading account the hackers look into the security status of your computer. If you run on outdated antivirus protection or poor security process then you are the one highly targeted by the scammers. The other favorable conditions are they may look for people who haven't changed their email passwords. When targeting online trading accounts, scammers look for people who don't trade regularly, maybe only a few times a year.
How to get noticed that you are scammed?
If you notice there is some unauthorized transaction on your trading account else your account balance turned void then you are highly influenced by the scammers turn. In case of third party intrusion, your broker contacts you to confirm transactions or external transfer of funds that you did not authorize or irregular. The other synonymous action include change of your password, account has been blocked by the email provider.
How to be on safer side from getting scammed?
Update your anti-virus and anti-spyware/adware software
Change passwords regularly that is the combination of special characters and numbers
Strictly do not trade on public computers such as internet cafes or libraries to login to your accounts
Regularly check on the trade confirmations provided by the broker, the online trading account and any linked cash managed trust account
Speak to your broker about placing sensible trading limits on your account
Never ever share your credentials to the any third person about your trading details
Related Scams: