What is data entry job scams?
During this difficult situation of the COVID – 19 Pandemic, people have now started searching for an online data entry job or a work from home job in order to support their family or themselves.But to find a legitimate job in online portals is a big challenge in itself especially for youngsters. Online fraudulent job fraudsters spend a lot of time disguising their scams in the form of work from home/ data entry jobs.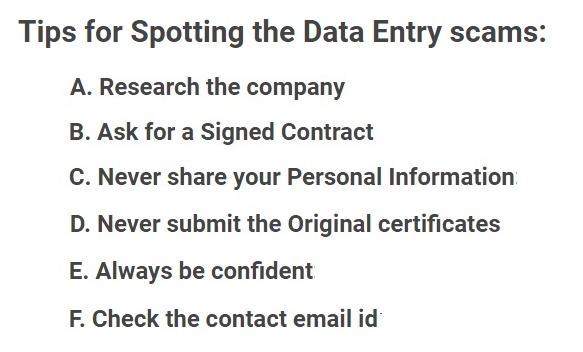 However there are few job offers which looks exactly like a genuine company offer .Even a skilled thief leaves a mark behind; just like that these fraudsters leave some loopholes in their portals. You can protect yourself from these scams by being aware of their fraud offers and tricks when you are seeking for online jobs. On this page, we will discuss tactics of data entry job scams and steps to avoid them.
Tactics of data entry job scams
Minimum Qualification and Minimum Experience
Data entry job is a profession which deals with the storing and recording company related data which minimally requires a typing or a basic computer operating skill or experience.Nowadays, job seekers looking for work-from-home job opportunities.
May come across several data entry job postings during their search which requires only minimum qualifications and minimum experience.This makes it easy for fraudsters to disguise their scam as remote data entry job listings. Fraudsters generally use different tactics to attract job applicants.
Flexible Timing and High Salary
Fraudsters make high salary job offer to attract the applicant and gather personal and financial information about the applicant. A tactic commonly used by fraudsters in their job postersto job seekers. They use these tactics to request your personal and financial information such as your contact number, social security number, license number, and bank account information.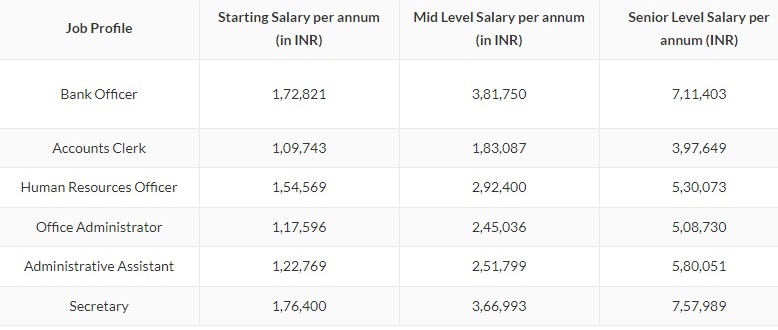 Fraudsters commonly offer money-back guarantee promises to prospective employees in order to gather their personal data and banking information. Another trick they used to collect information is sending fake checks to the applicants that appear real. Unfortunately, the checks get bounce and people lose their money. In this case, the Fraudsters make the applicants responsible for the money.
Administration Fees for Security Purposes
At any point during the hiring or onboarding process, if the hiring person, managers or employees charge an application fee, a training fee, administration fee, software installation fee, registration fee, or documentation fee, it is a scam. Job fraudsters commonly use wire transfers, bank transfers, direct deposits, and checks to steal money. Legitimate companies never ask employees to pay any fees or other expenses.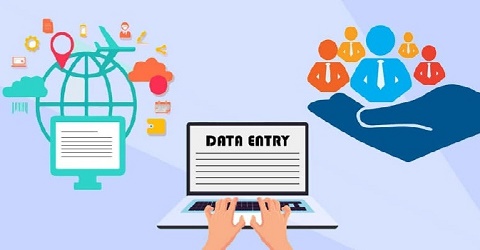 Caveat Emptor
"Caveat Emptor" which means "Let the buyer beware". In this case, "Let the job seeker beware".
Research about the Company and the Job
Whenever you have doubt about a particular company, just go and communicate with the hiring person or do a web search. It is very good to do two to three researches about the company and the job description. The legitimate job description should encapsulate a detailed bulleted list of the responsibilities that the applicant has to undertake.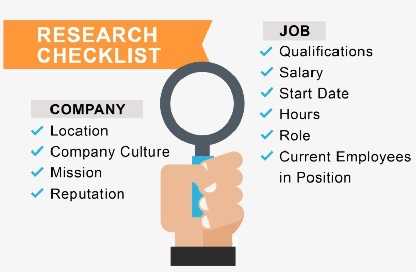 If a job description contains more information like a get-rich-quick scheme, then obviously it might be a scam. If it is a true company, then it holds the company's legal name and the contact information too. If the email address provided by the fraudster contains an email domain rather than a company domain, then it means that the data entry job is a scam. And there you can find the presence of grammatical and spelling errors in the job description; these also indicate the data entry job scams.
Avoid Quick Rich Ads
The advertisements of some web portals show a sect of people who are making ridiculous amounts of money working from home. People are making a lot of money by working in some areas. Some jobs might pose as a decent job. And some companies look so legitimate.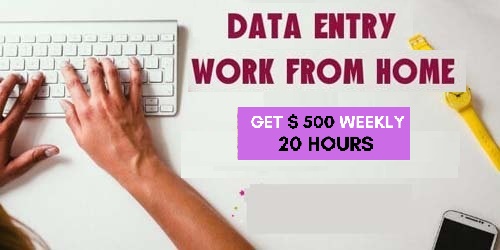 The fraudsters also provide you with a massive list of promises. And they hire you with a good package to hack your information. Don't get impressed by such promising words from such job offers. Once you identified the fraudster's page, try to get away from him and don't respond to his messages or calls.
Don't Disclose Your Personal Information
Even big companies are also involved in such scamming activities so, don't blindly trust any company. Just remember all the fraudsters only need is your credit card details. Once you accept the offer or agreeing to communicate with the scammer, he will try to change your mind with his fake behavior and hack your information from you. Always do more research and work only for trusted employers.
Researching the company information including contact and address priorto applying for a data entry offer can really help you spot out if a job offer is legitimate. You can also search the company's website and other platforms for such information.
If you are not able to get a contact, address, current employees, or a web address of a particular company, then it is most likely a scam. If you are able to connect with HR, you should be able to easily get all information about them and their company. If you are unable to, just be very careful before getting into additional correspondence with the company.
No Interview, No Job
It is mandatory for the HR to interview candidates either remotely or nearly. But interviews done through email, online chat, or text, then they are obviously scams. The interview is a responsible and mandatory process that never happens just like that. The company never calls for an interview without a proper schedule.

And the remote interview process can be done only through phone or video conferencing. Video conferences ask you to open the camera and the employer also poses gently. Withthis face-to-face conversation, you can identify the employer's attitude and you have the chance to verify the information you researched about the company.
Related links: