Female Scammer Teresa Pavlic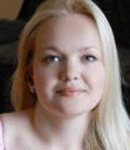 Female Scammer Teresa Pavlic
E-mail:
goodsamaritan1340@yahoo.com
Scam Danger:
90%
Details

First Name:
Teresa
Location [Address]:
Age:
34
Birth Date:
1/1/1981
Aliases:
Reports :
Letter 1
This person claims to be stranded in the UK, unable to work and no money to get back to Fort Collins, CO, USA. He/she has JPG images of a UK residence card and a USA passport. She asks for money for food ($300 US), rent ($565) and a nursing certificate ($450) for midwife training. She makes excuses justifying the need for cash. She also asks for airfare money, demanding that cash be sent so she can buy the tickets herself. She claims travel agencies in the UK won't accept credit card payments now and unwilling to provide names of those agencies. A check of google shows the address near the local college at 200 Paget Road,Wolverhampton,West Midlands,WV6 ODU. I traced the IP address to a company in Dallas Texas but they will not respond to my queries. They host ISP and websites for foreigners. The person gave 2520 stover street,Fort Collins,Colorado, 80525 as their USA address.

From: Teresa Pavlic
To: Dave
Sent: Sunday, June 14, 2009 1:56:04 AM
Subject: Good Morning....I am about going to church and will check you online when i get back

I Just thought I'd write you a short note to tell you how much I enjoyed meeting you. I can't remember when I had a more pleasant time. Everything felt so natural, and you were very easy to talk to. It's hard for me to figure out what it is about you that attracts me so. I suppose it might be the combination of your great sense of humor, your charming personality and your good-looks. Whatever it is, I can sense its presence. You could call it chemistry, or better yet, the possibility that we are on the same wavelength. David, I really hope that our first date here online was not our last because I felt great when I was chatting with you and am sure our time and relationship together will be a great one cos i felt it that you are an angel sent to me from God and i will never do anything to let you walk out of my life. I truly want to give our friendship a chance to grow into something special. Well, I guess I've said enough for the time being. David, have a wonderful day and, hopefully, I'll see you again real soon. If you get a chance, write me and tell me your thoughts or we can chat again right here online to know the next step for us to take about our meeting right soon. I am preparing going to church now and will surely come out for thanksgiving in church Until I hear from you, take care of yourself. Love Always, Teresa

From: Teresa Pavlic
To: xxxxxxxx@xxxxxxxxx.com
Cc: dgsmithsgu@yahoo.com
Sent: Tuesday, June 16, 2009 12:56:00 AM
Subject: I THANK GOD I FOUND YOU !!!

Dear David, Let me start by saying that I thank God every night since I found you. You came into my life when everything seemed so dark but you provided the light to find my way. I've never been so certain of anything in my life like I am of us. You have totally changed my outlook in life and I thank you for that. I never thought that someone could love me like you do, but guess what? I love you that much too. I feel as if I'm walking over clouds just thinking about you. You make my life complete. I know you've said we could do foolish things while in love, but you know what? With you I wouldn't mind being a fool for the rest of my life. I love you so much and I know you love me too. I know that others looking into our relationship might think that we're saying too many foolish things too soon but they just don't know how we feel about each other. There's nothing foolish about the things I've told you, I meant every word I said. I love you and for you . I would do anything, I love you both so much. Today I promise you that I would do anything in my power to make you a great person, outstanding father and loving husband. I LOVE YOU!! Love Always Teresa

IM session

Dave (6/13/2009 5:44:03 PM): Closing in on 1 am. You should sleep, I will think and let you know tomorrow. ok?
goodsamaritan1340 (6/13/2009 5:44:37 PM): what else would you want to think about? i have known your answer and you dont need to think anymore
Dave (6/13/2009 5:45:55 PM): ok, I'll go then.
goodsamaritan1340 (6/13/2009 5:46:27 PM): where do you want to go?
Dave (6/13/2009 5:47:11 PM): If you have known my answer and you say I don't need to think anymore, what do we have to discuss now?
goodsamaritan1340 (6/13/2009 5:47:18 PM): you want to make me regret falling for you and i dont think i will ever communicate with anyone on the internet after these
Dave (6/13/2009 5:54:34 PM): I'm not sure how you reached that conclusion. Why would I want to make you regret talkiing with me? I never promised that our conversation would result in me sending money to an unknown location, thousands of miles away, for purposes that are known to me only by faith in someone on the other side of a chat session. Doesn't that sound a bit risky to you? If you've already made your mind up and my answer was already known to you, what should we talk about? When you and I first began talking, you mentioned money very quickly. That put me on guard since I would have expected questions about my lifestyle, family, etc before someone asked about financial help. I understand you may be in a bad situation and that could have affected how you approached me.
goodsamaritan1340 (6/13/2009 5:56:21 PM): I have never asked anyone for help except you due to my condition and i really feel ashamed now to do that but is it a crime to be honest and open minded to a new friend?
goodsamaritan1340 (6/13/2009 5:56:40 PM): i just wish you can do what i asked from you and everything will be perfect and easier for us
Dave (6/13/2009 6:00:36 PM): No, of course not. That's why I was trying to find a way to validate who you were and that you are where you say. If I could do that, I would help you but those things (cell phone, landline) were not available to you. What your address in UK?
goodsamaritan1340 (6/13/2009 6:02:03 PM): 200 Paget Road,Wolverhampton,West Midlands,WV6 ODU
Dave (6/13/2009 6:08:35 PM): ok. Do you want to chat tomorrow morning?
goodsamaritan1340 (6/13/2009 6:10:20 PM): I will chat with you anytime you are comfortable and you can assist me with what you can at the moment so as to pay part of my bills before the landlord disconnect my internet and can also get some food stuffs for my self for the main time and i believe everything will go on smoothly for us if we continue like these.