Buying Car Scams
Vehicle Will Never Arrive After the Successful Payment:
Life is too good only for the people who have not fallen prey to the scammers. The scammers are the people who trick the commoners by sending fraudulent mails and swindle their hard earned money within a flash of a second. The scammers will follow honest policies before cheating the commoners and start their dishonest acts after receiving their money. There are different types of scamming and the list is endless. The scammers will follow legitimate practices like sending mails, texts and couriers. When the customers reply to these mails the scammers will take advantage of the situation and run away with the money.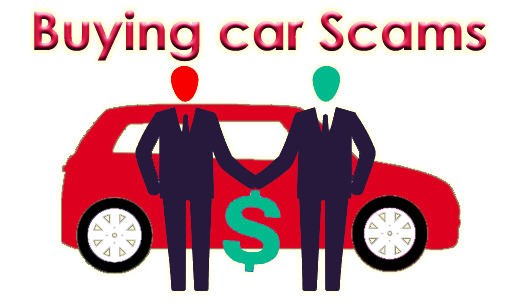 The latest scam that is becoming very popular is buying cars scam which is hitting headlines regularly. The car lovers usually show maximum interest in purchasing luxury models at lowest prices. The demand for luxury cars throughout the world is growing and the scammers have taken advantage of this situation. The scammers hail from different countries and it is very difficult to pinpoint a single country. The scammers will operate from Nigeria, Ethiopia, Africa, Europe and United States and the customers cannot see the scammers face to face. The scammers will send a mail stating that his company is planning to sell some of the luxury cars at lowest prices due to various reasons and request the customer to make a small down payment for booking a car. The innocent customer will pay the initial booking payment and wait for further instructions from the scammer.
The scammer will happily receive the money and run away with it to other countries or cities. It will be very difficult for the purchaser/s to file a complaint against the scammer/s since he/they will not be able to find their identity. There are different types of buying cars scams such as overpayment scam, escrow scams and price too good scam. The scamming will also be the other way round. The seller will be an honest person and offering best price for the car he is selling. The overseas buyer will be a scammer and act with dishonesty during the car sales. But in majority of the cases the scammers will be acting as a seller of a car. The customers should show precaution while purchasing a car from an alien land.