Female Scammer Matilda Williams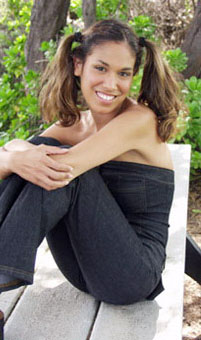 Female Scammer Matilda Williams
E-mail:
meetmatilda@yahoo.com
meettifany@hotmail.com
sexycynthia4real@yahoo.com
Scam Danger:
85%
Details

First Name:
Matilda
Location [Address]:
Nigeria, Lagos, Ikeja, 27 Amor Lagos (Nigeria)
Age:
27
Birth Date:
Aliases:
Cnythia, Cyntia, Tifanny, Tifa
Reports :
letter
Hi, Please forgive me for being silent. I had a lot of work here, and I just could not find free time to write to you.If you say that I am not happy to see your letter would not be true. I am very, very glad to see your reply letter to me, and I cannot find words, in general, to express pleasure. Probably, you just need to say "thank you" for a prompt reply, and I hope that you will always answer me just as quickly and fascinatingly.Friend of mine but I want to thank you for what you send me your attractive, alluring, beautiful photos. if you don't mind, I would like to ask you something. In the past I wrote to you that for me this acquaintance is new. I really do not know how this all happens, but I have heard many times that people meet online, and this acquaintance sometimes even reaches a wedding. I cannot understand how everything happens? Is it possible to fall in love through letters or...? And you believe in such love? I am interested in your opinion. Imagine the situation. For example, we communicate with you for a long time using letters. You liked each other. But what will happen next? Are you ready to start a serious relationship with a woman who lives in another country? I do not know how for you, but I am very glad. Simply, if you are not ready, and if you don't look for the other half, I don't see any reason to correspond with you further. Understand me, I would not want to give up on you. I just look for a serious relationship to create a family, so playing with my feelings or just correspondence is not interesting for me. Do you understand what I want to tell you? I hope that you will sincerely answer my question. I have already started writing to you about my searches, and therefore I will probably continue this topic. First of all, we need to know with you about the one for whom and what qualities in a partner we are looking for and from this fact in order to continue our acquaintance. Maybe it's that we don't come together, if so, is it worth continuing? You agree with me? Yes, I'm not a princess, and I do not look for a prince in this life. Those times when people did feats for the sake of women are forgotten, but, nevertheless, I believe that these qualities live somewhere inside of you and in general for men. To be honest, for me, the physical qualities of a person are not very important. Age matters to many, but not to me. I am already 28 years old; this is the age in Russia, when a woman should think about her family, about children. My friends have all been married for a long time, and only I was left alone. No, I'm not saying that I have no fans here. There are people who have tried and are still trying to care for me, but I try to divert their attention. Maybe now you think of me that I am heavy for them. Yes, it may be so, but what can I do with myself if they are not interesting to me? Here, in Russia, many or even almost all men drink vodka, they cheat on their wives, or even beat their wives. Marriage in Russia is not stable and it hurts us women very much. My friends often complain to me that there is no happiness in family life, etc. Of course, their words scare me, but, nevertheless, in spite of their words, I believe that there is a person for whom I need me in this life. I believe that every person on this earth has the second half. Maybe my second half is you?For example, the first people on earth were Adam and Eve. God created them for each other, and this couple was as one. Together they were happy and their life was probably an example for all of us. I'm not quite sure that you understand what I am writing to you. Excuse me for my philosophical reasoning. I just wanted to know what is in your heart, I just do not want to play feelings, and I'm serious about finding my second half. These words are the result of my reasoning and I hope that you can understand me.Helen is just my letter to you, and I have already so philosophically written to you about my searches. I hope not scare you? Excuse me if this letter seems complex for you. I know that I should write more now about myself about my life, but this topic is very important for me, and therefore I wrote you about my searches in a letter now. I hope that you rate it and how it will write to me about you in order to find what a woman is for yourself. Well, I'm at work still, and I have to work more. I will be waiting for your reply letter, and I hope that you will write to me soon. Jay, if I have free time, I will write again to you and I will tell you a little about myself and my family. I mean about my parents. Like all people, I have a mom and dad, but about them later, well. Good day to you. Yours sincerely, Diana.