Female Scammer Lola Williams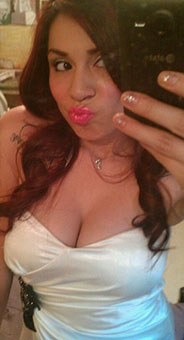 Female Scammer Lola Williams
E-mail:
nurselola22@yahoo.com
Scam Danger:
97%
Details

First Name:
Lola
Location [Address]:
31 Mombasa street, 254, Nairob Nairobi (Kenya)
Age:
28
Birth Date:
Aliases:
Reports :
Scamming scenario:
""""You'll get to know me Better when we text. I'm a down to earth compassionate and caring type of woman. I'm open minded, honest,loving, meek, God fearing, funny, A very fair level headed person with an excellent sense of humor, also a great listener too. I like to meet interesting people i could never get bored around. I'm definitely not into games of any sort so if you are please stay the f*** away from me. I'm open to more questions about myself once we get talking. My ideal Man has to be romantic, carefree,fun to be with everyday, sweet, simple, happy, god fearing, honest and most of all faithful to the end. A Man who would commit her life to family at all cost. someone who is ultimately imperfect, Yet somehow 'perfect for me' in every ways possible. A friend at all times. It doesn't matter what we think we want, in the end, it's always about the chemistry and connection you have with that person that makes it worthwhile.""""