Public should always show maximum caution while opening phishing mails or mails from an unknown person. They have to show utmost caution when they receive phone calls or mails from unscrupulous rate reduction companies offering to help the shops to reduce their business rates. The scammers will pose themselves as valuation officer who will help in rate reduction. Their mails will look extremely professional and well-written and only very close observation will reveal that it is from the scamming world. But most of the people those who have lost millions of dollars to these scammers did not observe the mails carefully or did background check. The government has warned that small firms or business houses not to share any important information with the scammers since they will try to loot the common man's money.
Scams that are related to non domestic rates are becoming a menace and many shop owners try to evade payment of local service fees by not showing their communication address. These types of scams are becoming increasingly popular and government entities have lost millions of dollars in the past. There are scammers those who will place a cold call to the business houses and inform their interest to serve as rate reducing agents for the company. The voice of the scammer will be in a professional way and he will try to convince the business houses wonderfully. These guys will ask very large sum to work as a rate cutting agent. The business houses should immediately disconnect the call and should stay away from these types of intermediaries. The will try to convince by saying they will secure big reductions in business rates. Firms should be very careful when then they handle these types of scammers. Business houses should understand that these types of rate reduction firms never exist and if they are very specific about rate reduction they have to get in touch with the Local Valuation Officers.
Scams related to non domestic rate in office is also becoming very popular. Following useful tips will be of great help to shops and small firms:
Firms should exercising caution when there is revaluation of new rates since this is the time the scammers will play their negative role to swindle the money from them.
Never important sensitive financial or personal information to these types of non-existent rate reducing firms.
Firms can directly approach the valuation officer for rate reduction and stay away from these types of criminal intermediaries.
But when the firms approach the valuation officer directly their rates may come down or go up. So they have to take compulsorily take risk when they approach valuation officer for rate revaluation. But it is safe and time-tested method that is adopted by several small firms.
Firms can easily come to the conclusion that it is from the scamming world when they offer very big rate reductions. Play the game safely with the third parties and never share financial details to them.
Do not fall prey to their pressure tactics and try to escape from them as far as possible.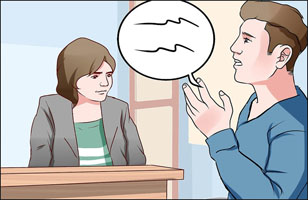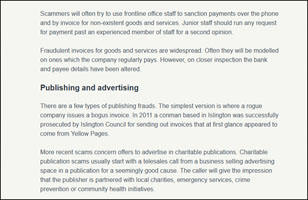 Related links: