Female Scammer Tatyana Kosuruba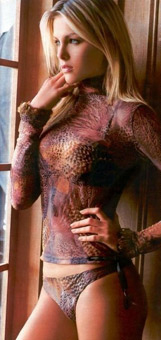 Female Scammer Tatyana Kosuruba
E-mail:
tanechka2011@intelwoman.com
Scam Danger:
68%
Details

First Name:
Tatyana
Location [Address]:
unknown Melitopol (Ukraine)
Age:
33
Birth Date:
Aliases:
Tanechka, Tani, Tantana, Tanus
Reports :
letter
I met this girl on match.com and yes he was so romantic and so supportive. She told me a heart breaking story how her parents died when she was a child in Greece. She also told me a story how she is so broken because her love of her life died from cancer and she was so destroyed that she had to leave TX. She said that she is now in UK work on this big project of millions of dollar and things are going barely. She sold everything and she lives in apartment without heating. She cried and sounded hones. when i didn't believe me she manipulated me to believe that i am wrong to do so. we decide to forget about the money and we indeed forgot about it getting closer a month later she asked again and i broke and gave her the money. here is the info she asked to send the money: Zip code: 23401 Tel:+2348090529581 Amount:2500usd. Security question: Shipment doc for fedor? Answer: Done Agent 2 Wale Thompson same Info amount 2500usd. Same security question text and answer. You will send me the MTCN (Money Transfer Control Number) it's a 10digit on the receipt for each of them.And the detail of the sender's name(you) name as on the receipt and zip code. She is so good that she even continue to be in communication for several months later. Until one time she stopped. Needless to say that each time i asked for my money back she asked for more time.