Female Scammer Sophie Sanders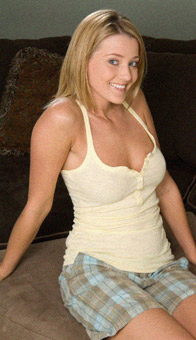 Female Scammer Sophie Sanders
E-mail:
sultryfairy101@yahoo.com
Scam Danger:
92%
Details

First Name:
Sophie
Location [Address]:
unknown Lagos (Nigeria)
Age:
28
Birth Date:
Aliases:
Soffi, Soffie, Sofi, Sofie, So
Reports :
Scam Report:
Beautiful blue eyed blue woman in emailed photos, some showing her working with children allegedly at an ophans home. Other photos professionally had done various sense places. Well not answer any direct questions. Loses email address constantly. Just gets a new one on Yahoo and continues with the same. Says she is having problems with her email address and sharing her laptop with her younger sister who is in school. Phone number, unknown if its cell or landline phone. When called it rings once or twice the goes to busy signal. The in the day time Russian speaking operator answers in Russian. I don't speak Russian. Scammer says that her friendship feeling have grown very fast but she cannot talk about it in email. Says she will find a way to talk on the phone once I told her that her phone number was no good. Will not get yahoo instant messenger. Never stayed in contact with me long enough to ask for money. Will not respond to emails but asks that I be true and honest, as if they know what those word mean, and tell her if I email other women. Suddenly disappeared again for the third time no contact in two weeks. Most recent email address sultryfairy101@yahoo.com no good according to yahoo message.