Female Scammer Neth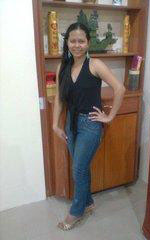 Female Scammer Neth
E-mail:
lady_elektra@rocketmail.com
Scam Danger:
82%
Details

First Name:
Neth
Location [Address]:
unknown Surigao (Philippines)
Age:
23
Birth Date:
Aliases:
Reports :
Scamming scenario:
Classic online dating scam. We emailed and spoke frequently over a two month period. She has beautiful pictures and a very sweet sounding voice. She wanted to come visit me in the United States to determine if our relationship would move forward to longer term dating and marriage. She needed money to get a passport, visa, plane ticket and for accommodations in Manila to obtain her documents and prepare for a flight to the United States. She insisted on booking her own flight. Well she never showed up and never again sent or responded to emails or phone calls.