Female Scammer Elena Onycheva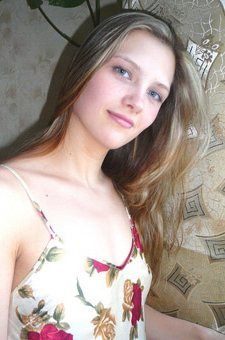 Female Scammer Elena Onycheva
E-mail:
Huynyamylorob@gmail.com
Scam Danger:
92%
Details

First Name:
Elena
Location [Address]:
unknown Perm (Russia); Seversk (Russi
Age:
30
Birth Date:
Aliases:
Alenka, Eleena, Elen, Elenka,
Reports :
letter
She's good I'm sure the pics she sends is not her: I am active, fiercely loyal, faithful, passionate, affectionate, optimistic, cheeky, warm, scrupulously honest, very feminine, caring, & a little playful. I am absolutely a ONE man woman. Once you have me, I am only yours. I am hoping to meet a wonderful guy who is looking for love one more time to enjoy this wonderful stage of our lives together. I never quite know what to say in these things but here goes: I have lived in most states in Australia but I am currently living in the United State. I am a chemist and I absolutely love working in the lab. I am a total nerd and I'm ok with it! I want to see and do as much as possible in this life so I love to hit the road (or pre-covid, the airport) and have a fun-filled experience somewhere in the world. I love to hike, bike ride, ski, kayak, have a picnic overlooking some beautiful scenery and just enjoy being in nature. I am a loyal, trustworthy person and I surround myself with similarly-minded friends whom I adore. My ideal weekend would be to go on a road trip with my bike/hiking shoes and be outside, then enjoy a good movie or a board game when I get home. I thoroughly enjoy caravanning and camping, a keen interest in the weather and storms, day drives and road trips, I love the snow, going to the markets and the theatre. I try to be a DIYer sometimes, history, ghost tours, and much more.