Female Scammer Ekaterina Muravyova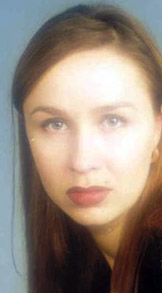 Female Scammer Ekaterina Muravyova
E-mail:
kisskisskiss8876@yahoo.com
kolda4498@yahoo.com
Scam Danger:
99%
Details

First Name:
Ekaterina
Location [Address]:
Russia, 446031, Syzran, Lipova Syzran (Russia); Tula (Russia
Age:
29
Birth Date:
Aliases:
Catherine, Ecaterina, Kat, Kat
Reports :
Scamming scenario :< /b>
She is obviously trying to steal money in some way. I am following her story but since the beginning I knew it was a scam. It is interesting how she is even translating to Spanish in order to call my attention. Right now I am the phase where she declared her love. It is funny; I will follow the game and update this report.