It is very much essential to know that if there is any claim regarding any celebrity death through mail or social media, be careful without knowing the truth. There arises scam mail which circulates some wrong information. Some rumors have been circulated via social media claim that wrestling legend Hulk Hogan has been died. This kind of death messages are scams used to trick users so that they provide their personal information. If you receive any of these fake messages, do not click on any of the links.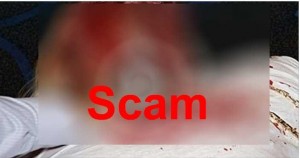 The scam message was being dispatched stating that Hulk died due to deadly head shot that took place in revenge. This sort of false scam messages are used to trick users into spamming their friends with the same false information. If any users click on that link the page may be redirected to one of the page providing details of the users. Once if they give their personal details like phone number, mail id, age, account number etc they may be told to click an online survey where they will be allowed to go in a draw for various prizes.
It's one of the easiest ways for scammers to earn money as by subscribing these fake schemes each time users will be willing to participate in an online survey again and again so that they can get some prizes. The fact is that till last users will be sharing and clicking the link but at the end there won't be any video showing death clippings or no prize winners. Make sure that before believing in any rumors search with google and all media sources so that next time you may not be a victim of scam.