Male Scammer David Ramos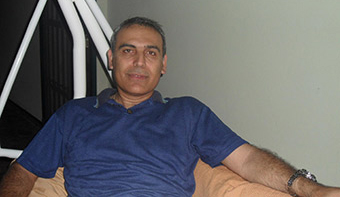 Scammer David Ramos
E-mail:
davidramos476@gmail.com
davidramos35@yahoo.cm
r.anderson41@yahoo.com
a.avetisyan@diplomats.com
Scam Danger:
76%
Details

First Name:
David
Location [Address]:
unknown Delta (Nigeria); Warri (Nigeria)
Age:
58
Aka:
Robert Anderson, Andrey Avetisyan, Sean Johnson
Aliases:
Andersen, Andrei, Bob, Davide, Davido, Davids, Robbert, Robbie, Roberts
Phone:
5122563806
Reports :
letter
I just know him about two days ago (June-11-16) on dating site is vietnamsingle, his username is: robertcaslen. He sent an e-mail to told me he is the Lt. Gen. Robert Caslen with his picture and I read his biography, very glorious achievements of Lieutenant General Robert Caslen. I have suspected he was a scammer. Because I have to heard about histories of Lt. Gen. Robert Caslen in the war of Iraq, so I want to learn more about Lt. Gen. Robert Caslen on Google. And exactly what i was thinking, so I was stop keep in touch with him. As this morning I met him on the other dating site is aiyeutoi.com. He took one more different username is: robertjr, he wanted to be friends with me (because I also took another username) Immediately I recognized as the same person, he tried to hoodwink lonely women in life as me, who want to looking for true friends from the dating site home page. So I need to make the report to male scammer. Thank you very much.