Female Scammer Tracy Morres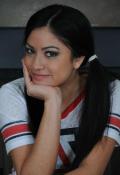 Female Scammer Tracy Morres
E-mail:
tracy_morres@yahoo.com
Scam Danger:
92%
Details

First Name:
Tracy
Location [Address]:
Albany, NY
Age:
34
Birth Date:
1/1/1981
Aliases:
Reports :

Letter 1
I love you. I love every little thing about you. I love your cute smile, your magical eyes, . I can't stop thinking about you everyday. I need you by my side. You complete me.
You mean the world to me. You are the best thing that has ever happened to me. You are the one I've always wished for.
I never thought that I would ever meet someone as special as you. I love each and every moment I share with you. Love Always, mis you..
You have brought out a part in me that I put away a long time ago and thought I'd never be able to find again. You make everything so simple and easy for me to let go and with you in my life I don't need to hide that part of me anymore.
What you make me feel for you is nothing short of the ultimate happiness.
babe my birthday is june13 this very month ok.. but i will not be around then i want to travel to africa continent with my client .... and it will last me another 11days... will like to come to you straight after i have finished my assignment there
You are in my thoughts, my dreams, my desires, but most of all my heart!
You are my Mr Right, my sweetheart, my Sweet, and most of all my future Husband! I love you now and always, today, tomorrow, and forever!
Love always,
princess...