Female Scammer Tatyana Chirkova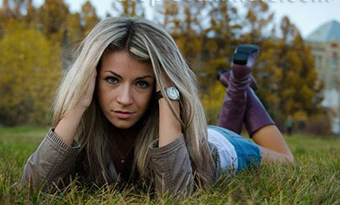 Female Scammer Tatyana Chirkova
E-mail:
t.tatyana@aim.com
Scam Danger:
91%
Details

First Name:
Tatyana
Location [Address]:
Russia, Dzerzhinsk, Lenina str Dzerzhinsk (Russia)
Age:
32
Birth Date:
Aliases:
Tanechka, Tani, Tantana, Tanus
Reports :
Scamming scenario:
This report deals with Tatyana Chirkova who says she has a Master's Degree, It's definitely not in Literacy that's for sure, and her writing and spelling is disgusting that's for sure. She asks the most boring questions I have ever had to answer. She now tells me that she has been robbed, her phone purse and credit cards, this is strange as she has still managed to contact me by her cell phone. Later she asked me to buy her a cell phone on the promise that she would send me photos. She is using stolen photos of a YouTube star.