Female Scammer Olga Dudnikova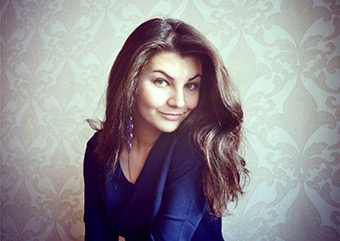 Female Scammer Olga Dudnikova
E-mail:
olechkasweet99@yandex.com
Scam Danger:
77%
Details

First Name:
Olga
Location [Address]:
Kazakhstan, 020000, Kokshetau, Kokshetau (Kazakhstan)
Age:
28
Birth Date:
Aliases:
Helga, Lelya, Liubov, Ljuba, L
Reports :

Letter 1Hello my dear Patrice Every your letter makes me closer to you. I'm so happy that I've met you. I thank for Internet. You are very special for me. You are the closest man on the Earth. I understand that I'm thinking about you all the time. I can't help doing it. I love you and want to spend the rest of my life with you. I'm very serious about my feelings to you. I want to tell you that you will be happy with me. I'm a good lover. I can talk about everything with you. My parents are so happy that I've found such a wonderful man as you. I, cant wait the moment we will meet each other,i know it will be exciting moments the minutes before we will see each other the first time,finally I will be able to talk to you face to face. I hope your feelings will be the same to me. I'm sure about you and I trust in everything. My Postal address Ukraine, city Vasilevka, street Shevchenko, 28/14. Full Name: Alina Zeleniak Please send me if you can through Western Union or moneygram , because it`s found near by my home. I want to show in my letters how I love you. I desire to show my feelings. With love from Alina.