Female Scammer Julia Bessergeneva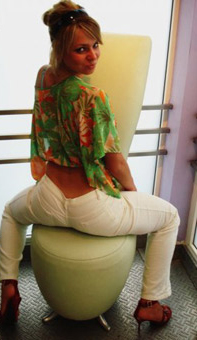 Female Scammer Julia Bessergeneva
E-mail:
juliadoc79@gmail.com
julisdoc79@gmail.com
Scam Danger:
67%
Details

First Name:
Julia
Location [Address]:
Russia, 346064, Rostovskaya ob Bogatov (Russia)
Age:
30
Birth Date:
Aliases:
Iulia, Iuliia, Iuliya, Jule, J
Reports :

"Hello. This Julia Bessergeneva.)) Hurray !! Thank you very much.
I have your answer)) and immediately I will answer you.
I live in VOLOGDA. Beautiful city.))
it VOLOGDA region in Russia.
Yes. I am a simple russian woman.
I am 30 years old. I was born in 1987.
And I am lonely woman (((
I do not smoke, and I do not drink alcohol, I have an empty life :(
I am lonely ((and I am looking for a serious relationship for cohabitation and possible marriage;))
I would like to start a long term relationship.
I want to have a relationship to old age and death. together until the end.
I would like to have a conversation with you, in which we begin to get to know each other better.
Feel free to send me your SELFIE photo.
SELFIE photo is now popular all over the world.))
I would like to start a communication with you.
Good! I expect your prompt reply.
I want to please you. Today you can see what I eat. for breakfast.
I will send you a picture in which I take a coffee time.
What did you eat this morning?
Your Julia Bessergeneva!"