Female Scammer Ekaterina Letinski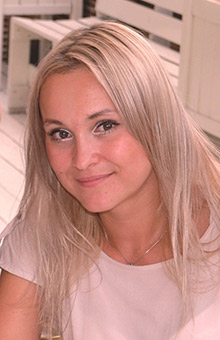 Female Scammer Ekaterina Letinski
E-mail:
avstegekary@gmail.com
Scam Danger:
93%
Details

First Name:
Ekaterina
Location [Address]:
unknown Kamyshin (Russia)
Age:
30
Birth Date:
Aliases:
Catherine, Ecaterina, Kat, Kat
Reports :
letter
She contacted me at Mingle 2 and asked me to Skype her immediately which I did. I recorded the video message and she was obviously looking to see what her customer was like and then switched off her camera. She sent me a text immediately at Skype, she asked me to join in and straight away I thought she was a blackmailer. When I just watched and didn't join in she switched off the video. I ran a series of searches at face book and was amazed at how many girls there were there that were the image of her. Now I was annoyed and so I called her back at Skype and pleaded with her to come back to me telling her I would do anything for her. I heard nothing till the next morning when she contacted me, told me that if I wanted to see her again she needed financial help. She asked me for $500.00, she said she needed the cash urgently, so I was wrong about her being a blackmailer, still not sure though, She asked me to send it by 'Pay Pal'.